| | |
| --- | --- |
| | Weather Station - I have a Davis Vantage Pro weather station mounted on my backyard shed. Click on the pictures for more info. |
| | |
| --- | --- |
| | Scanners - I have a Uniden Bearcat 780 XLT TrunkTracker III radio scanner which is arguably the best consumer-grade scanner on the market today. The scanner is interfaced to my PC where I manage its settings using TrunkStar780 software. Go to my Favorites page for some links to scanner sites. |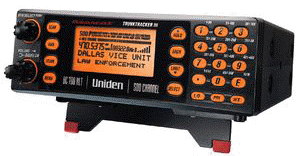 Bearcat 780 XLT
Personal Computers - My first computer was an Advanced Logic Research 286 (circa 1987). I'm currently running a homemade:

| | |
| --- | --- |
| | CPU: Intel Pentium 4, 2.4 GHz |
| | RAM: 1 GB PC2700 DDR DRAM |
| | OS: Windows XP Pro and Windows 98 SE (dual boot) |
| | Motherboard: ASUS P4S533 |
| | Video: 128 MB ATI All-in-Wonder Raedon 9700 Pro |
| | Disk: Four 120 GB 7200 RPM ATA 100 drives |
| | CD: Teac SCSI CD-ROM, HP 200j DVD-Writer DVD+RW |
| | Other Drives: Internal Iomega Zip 100 |
| | Monitor: Dell 2000FP 20" LCD |
| | Sound: Turtle Beach SantaCruz sound card |
| | Mouse: Microsoft Wireless Optical Wheel mouse |
| | Adaptec SCSI adapter |
| | Belkin USB Hub |
| | Printer: Hewlett-Packard Deskjet 5550 inkjet |
| | Scanner: Epson Perfection 1200U |
| | Headphones: Plantronics DSP 500 USB digital |
| | Router/Cable Modem: Toshiba PCX5000 |
| | Digital film reader: Zio! |
| | Case: Koolance liquid-cooled PC2-601BW |
| | UPS: APC |
Internet - I've been accessing on-line resources since before the Internet took off. Here's all the commercial service providers I've used over the years:

| | |
| --- | --- |
| | Local bulletin board |
| | Prodigy |
| | Genie |
| | CompuServe |
| | America On Line (before it was big) |

At this point the World Wide Web started to take off and I dumped all of the other services and signed up with Voicenet, a regional internet service provider. I'm currently using Comcast for high-speed internet access.
Personal Digital Assistants - I've carried a PDA with me at work for a number of years. My first PDA was a PalmPilot, which was later upgraded to a Professional version. Once I saw the PocketPC's running Microsoft PocketPC 2002, I abandoned the Palm OS and got an HP Jornada 568.


HP Jornada 568
In June 2002 I added Wireless Network connectivity via a Symbol Wireless Networker CompactFlash card. This allows me to connect to the wireless network where I work. I also added a router-wireless Ethernet bridge. I configured the router with the same settings as the network at work, so I can easily access move between work and home.
| | |
| --- | --- |
| | Radio-Control Sailplanes - A somewhat expensive hobby for old men with too much time and money on their hands. Go to my Favorites page for some links to R/C sailplane sites. |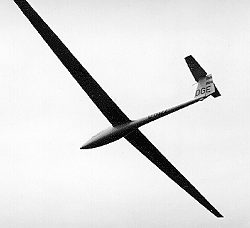 R/C sailplane
| | |
| --- | --- |
| | Nuclear Weapons - things that go boom. Go to my Favorites page for some links to nuclear sites. |
Television - I watch a lot of science and warfare-related shows. Some of my favorite TV shows of all time (in no particular order) are:

| | |
| --- | --- |
| | The Simpsons |
| | South Park |
| | Twin Peaks |
| | The X-Files (before Mulder left) |
| | |
| --- | --- |
| | MP3 files/Car Audio - I converted my entire collection of audio CD's and many of my finer albums to MP3 files, thus allowing 6 to 10 hours of music to fit on a single CD. I previously owned a Kenwood Z919 receiver, one of the first automotive units that could play MP3 files, but I decided to replace it after it had a second round of problems. It was replaced with another Kenwood (I guess I didn't learn my lesson) CD/MP3 receiver that was capable of controlling the new heart of my car audio, a Kenwood Music Keg. This is a hard-drive based unit that comes with a 10 GB DMS cartridge. The cartridge gets loaded with MP3 files from my PC via a USB docking station. Click here to see my MP3 list. |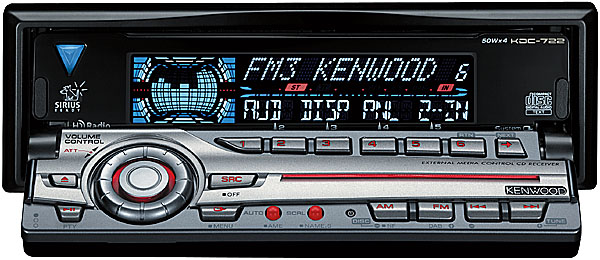 Kenwood KDC-722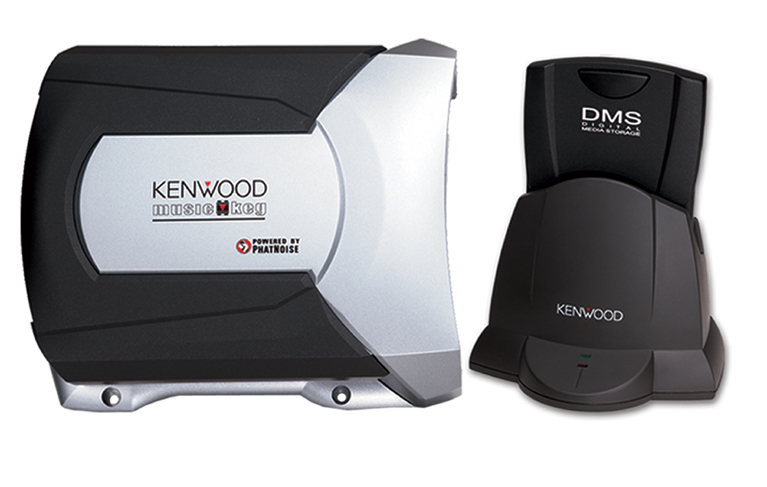 Kenwood MusicKeg